import photos from webservices
Thu 09 April 2015
[caption id="" align="alignright" width="350" class="zemanta-img"]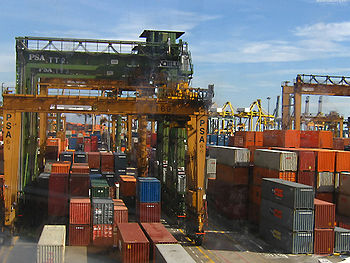 (Photo) Importation (Photo credit: Wikipedia)[/caption]
The problem I faced is a friend sharing photos only on facebook. The problem could have been on other web platform offering the ability to share medias such as photos and videos. The solution I found is to use the kipi-plugin included in my favourite photo manager.
To import/export media from/to facebook, the procedure is the following, and for other platforms it may be very similar:
open a web browser and log in facebook
open your photos manager with kipi-plugins
activate the facebook import/export plugin (may already be done)
open the facebook importer
click on the change account button
quickly copy the URL of the new open tab in your web browser (the page may be refreshed and thus the URL changed)
paste this URL into your plugin window
The rest is straighforward.
(Non-)Related articles
Category: photography Tagged: Cloud computing DigiKam KDE Kipi-plugin tools